Farmers Cooperative in Fairbury, NE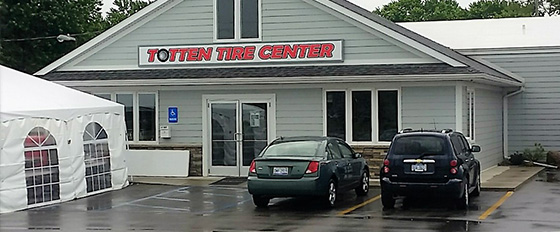 Farmers Cooperative in Fairbury, NE is a complete auto service center who puts focus on preventive maintenance and tune-ups. They have over 6 full-time and part-time employees with their mechanics having 40 years of experience and 20 years of experience in tires. Farmers Cooperative's list of services include complete alignments, oil changes, brake service, belt tune-ups, driveline and suspension, and of course, tires. They do tire repairs, new tire sales, and service on passenger and medium truck tires. They carry brands such as Cooper, Mastercraft, Hankook, Firestone, Gladiator, Titan, Goodyear, and Mitas. Outside of automotive services, they even sell, bottle, and fill propane.

Fairbury is 1 of 11 Mr. Tire locations for Farmers Cooperative. They enjoy being a Mr. Tire dealer because of the exposure they receive on the website and the advertising support. They also love their working relationship with K&M Tire and appreciated the presence of 3 different representatives during their open house sales event. Farmers Coop knows the community surrounding them is important and tries to show support in any of their local organizations; specifically the Fairbury public schools, FFA, local food bank, scouts, and pheasants forever organization.

They have been in the tire business since 1960, and pride themselves on having good tires backed by competitive prices, and attributing customer service as their key to success. According to Brent at Farmers Cooperative in Fairbury, they were able to move to a new facility in 2016 and have had very positive feedback on it. What they love most about their customers is their loyalty - that is what makes them so successful. Brent concluded in saying, "We love our customers' loyalty. We owe it to them to give the best service we can."