Totten Tire - Birch Run, MI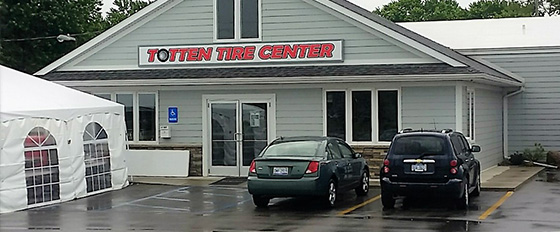 Totten Tire is located in Birch Run, MI and has been in business for over 45 years. Ownership recently changed hands to Jim Garno who started with the company 20 years ago. On board with Jim is an expertly trained staff of 8 who collectively have 100+ years of experience. They specialize in full auto repair, tire installations, TPMS technology, utilizing state of the art alignment and tire machines, and service calls for the local farmers. Their primary tire brands include: Bridgestone, Firestone, Firestone AG, Goodyear, BKT, Continental, General, Carlisle, and Mastercraft.

Totten Tire loves being a part of the Mr. Tire program and claims, "it has allowed them to be a part of something larger than themselves". It has given them the opportunities to offer exclusive rebates and road hazard, in addition to the parts programs helping put some money back into their pockets.

Community is important to Totten Tire and they love supporting the Birch Run School Athletic Club, events at Sacred Heart and St. Martin Lutheran churches, and benefits for local customers in need. Jim and Don believe: "Donating to events that help and support members of our community, and helping the schools shape our country's youth is the best way we can give back".

Due to their increasing business, Totten Tire expanded 2 years ago adding a new showroom and flipping the old showroom into alignment/service bays. "We are proud to say most of our new customers return and are happy to refer their family and friends." says Jim. Totten Tire attributes their key to success has been earning the trust of their customers while being honest, friendly, and offering reliable service at the right price. "Most of our customers simply throw us the keys and say 'fix it', just let me know what I owe you."